Try These Cellbee (tm) Applications:


Plainview, NY
516-576-3450
1-800-693-0116 USA Toll Free
Pioneering the
Telephone as Media
since 1983

We are the oldest and most experienced telephone
information services company in the business.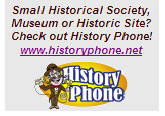 © 2007 All rights reserved.

Cellbee Weather Phone Services
News, Views, Arts and Entertainment for Fayetteville, NC
Museum Cell Phone Audio Guides

YOUR Business or Organization
Try Cellbee or History Phone for your own application - on us, completely complementary with no obligation. We'll work with you to create a dynamic phone presentation so you can get a feel for how our products work in your scenario. Call us to get started: 516-576-3450.